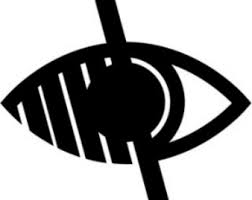 The Governing Body
| | | |
| --- | --- | --- |
| | Type | Appointed By |
| Mrs Fran Duncan | Local Authority | LA |
| Mr Ian Mawson | Foundation Chair | TRUST |
| Councillor Matthew Storey | Foundation Vice Chair | TRUST |
| Mrs Joanne Smith | Headteacher, staff | Ex-officio |
| Mrs Carol Price | Staff | Elected |
| | | |
| Mrs Rebecca Walters | Co-opted | GB |
| Mrs Jackie Lowe | Co-opted | GB |
| | | |
| Mr Michael Poole | Co-opted | GB |
| Mr Adam Cooper | Co-opted | GB |
| Mrs Carol Walker | Co-opted | GB |
| Mr Serfraz Qayyum | Parent Governor | PARENTS |
| Mrs Saima Hussain | Parent Governor | PARENTS |
| Mrs Dawn Camp | DHT , Observer | GB |
Attendance 20-21

Attendance 2019-20


The Governing Body
The Governing Body for Breckon Hill is a very hard working and committed group of people who give their time voluntarily to oversee the management of the school and to ensure that an excellent quality of education is provided for our children. Governor term of office is four years. The governors meet regularly throughout the year and are made up of a range of representatives from the local community. We are fortunate to have a very strong skill set among our governors including serving headteachers, retired Local Authority advisers, a local Councillor, local business person. The Governing Body is accountable for the school's performance and takes a key and active role in shaping the school's future.
All boards, no matter what type of schools or how many schools they govern, have three core functions:
Ensuring clarity of vision, ethos and strategic direction
Holding leaders to account for the educational performance of the organisation and its pupils and the performance management of staff; and
Overseeing the financial performance of the organisation and making sure its money is well spent.
Governance Structure
The Governing Body meets as a whole once a term to consider the work of the school which is discussed through focused meetings and events with governors throughout the year, to fulfil statutory duties related to policies and procedures and to work together in forward planning for the school.
The Finance and Resource Committee meet once a term.