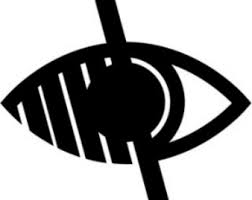 Meet our Governors
Joanne Smith Headteacher
I am a primary school Headteacher with over twenty-five years experience in education, 15 of these years as a senior leader. Breckon Hill is my second Headship. I have seen many changes in education policy and practice and thoroughly enjoy the world of education. My passion is to provide the best education for children and young people so that they fulfil their potential and enjoy learning. My aim is is for us to make the most of every day for every child.
Fran Duncan Local Authority Governor
I have a lifetime experience of working in education as well as bringing up my own family.
I support school in giving the best possible educational experience for the children entrusted to our care. I am proud to have been a governor at Breckon Hill for many years. I am interested in all areas of school life but have a particular interest in championing children with a SEND.
Carol Price Staff Co-opted Governor
I have worked at Breckon Hill Primary School since 2017 and really enjoy my role in the school office. When the opportunity arose in 2020 to join the schools governing body I grabbed it with both hands. Being a part of the governing body has enabled me to see the opportunities given to the children throughout their time here and to see the whole picture rather than just my role.
I have worked in education since 2012 in various schools, prior to this I ran my own business for 5 years teaching music to babies and toddlers. I started my career in the NHS, working my way up to my last role as Waiting List Manager at Birmingham Dental Hospital.
My responsibilities as a governor include attendance and SEND, my administration role has given me interest in both areas and I hope that my knowledge and family links allow me to carry out this role to the best of my ability.
Ian Mawson TRUST/Foundation Governor (Chair)
I have lived most of my life in Middlesbrough. I have been a governor at Breckon Hill since I retired in 2006 and for many years have had the privilege of being chair of the governors.
I qualified as a teacher in 1975 and ended having responsibility for behaviour and attendance in Middlesbrough. During my career in education I worked with most of Middlesbrough schools – both primary and secondary.
I became a governor because I wanted to continue to help improve the schooling of our children. I am very proud of my involvement with Breckon Hill as I think it is a brilliant school.
Michael Poole Co-opted Governor
I have been an Estate Agent for some 40 years with branches across Teesside. Bench Chairman at Cleveland Magistrates Court, Board Member of Teesside University and Vice Lord Lieutenant of County Durham.
I also Chair a local Charity – The Teesside Family Foundation.
I am very keen to ensure young people receive the best of education and are given all the opportunities available – Breckon Hill is a fantastic School and so pleased to be involved as a Governor.
Jackie Lowe Co-opted Governor
I grew up in Middlesbrough and started my career with British Steel as a Trainee and I was very lucky to be sponsored by them to complete my Business Management degree. I stayed within the Steel and Energy sectors moving both north to Scotland and south to Oxford before returning back to Middlesbrough and in 2013 changed my career path and moved into Education becoming the School Business Manager for Viewley Hill Academy. I have taken my current school through an academy conversion and worked for the DFE through their School Resource Management Advisory pilot scheme.
I have thoroughly enjoyed working alongside other schools and sharing best practice, so when an opportunity to become a governor for Breckon Hill arose I applied. I feel that my finance and business background can help guide Breckon Hill through governance to allow their staff to provide the best education and environment that their children deserve.
Kayleigh Tweddle Staff Governor
I have worked at Breckon Hill Primary School for 10 years. My passion is providing children with opportunities to make connections with their learning in school beyond the school gate. I believe PSHE is a fundamental subject for providing children with passion and drive to achieve their aspirations in and beyond Breckon Hill. My aim is for children to have fun in their learning and feel proud of their achievements.
Adam Cooper Co-opted Governor
I am Head Teacher at another local school as well as a governor at Breckon Hill. I am passionate about giving children opportunities, skills and tools to ensure they are equipped to be the best they can be and a good neighbour in society.
Saima Hussain Parent Governor
I am a parent of a Year 6 child and have had two older children attend Breckon Hill Primary School. I run the Breckon Hill Community Café and support the Community Centre with holidays meals for clubs. I have been a parent governor since 2020 and thoroughly enjoy being part of the governing body.
Matthew Storey Co-opted Governor
Matt has been a Councillor in Central Ward since 2016 and is currently Vice Chair of the Governing Body. He regularly attends school to talk to pupils about the Council and civics and through his job in the Member of Parliament's office helps facilitate engagement between the school and local politics and democracy.

Rebecca Walters Co-opted Governor
I work at the local University in the education department, supporting students at higher education level to develop skills to provide high quality care and learning experiences for our youngest children . I am passionate about education at all levels of an individual's life. I love being a governor at Brecken Hill, helping to support children in their formative years receive the best education to prepare them for life.
Carol Walker Co-opted Governor
Carol has served on the Governing Body of Breckon Hill Primary School since 2019, and has served as a governor in other schools for 22 years. She brings over 20 years experience in Headship, five of which have been at Executive Head Teacher level.
Carol was born and bred in Stockton and trained as a teacher at Middleton St George College of Education, and over her forty years of teaching she has worked in one secondary school and four primary schools in the Cleveland area.
Having worked in Middlesbrough primary schools for most of her career, she truly appreciates and values the role education plays in the lives of young people in our community.