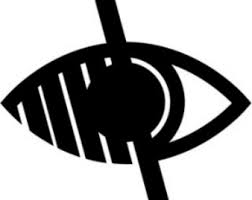 Admissions
Pre-school
Our pre-school is for eligible 2 year olds, please contact school for more information.
We offer 30 hours childcare to eligible families, please contact school if you would like to find out more.
Nursery
We have a 39 place Morning and Afternoon nursery at Breckon Hill. Children are usually admitted into nursery shortly on or after their third birthday, though there is often a waiting list so parents are recommended to put their child's name down in good time.
Admissions to nursery classes, giving priority in accordance with the following guidelines:-
Children aged 4+ who live in the admission zone for the school
Children aged 4+ who live outside the admission zone but who have a brother or sister attending the school at the time the nursery child will be admitted.
Children aged 3+ who live within the admission zone for the school.
Children aged 3+ who live outside the admission zone but who have an elder brother or sister attending the school at the time the nursery child is to be admitted.
Other children aged 4+
Other children aged 3+
(Priority will go to the oldest children within each of the above categories)
Main School
Timetable for primary school admissions, September 2022 intake
Apply
You can apply for a primary school reception place online. The website is open for applications between 16 November 2021 and 15 January 2022
| | |
| --- | --- |
| 16 November 2021 | Letters sent to parents with common application form and online details |
| 15 January 2022 | Closing date for return of forms or online applications |
| March to April 2022 | Preferences considered |
| 16 April 2022 | Emails and/or letters to parents confirming outcome of application |
| June/July 2022 | Appeals as required |
Children start full-time primary school in the academic year in which they turn five years of age. The first class they will attend is called the reception class. The following years' classes are called Year 1 through to Year 6.
Parents will be invited by the Local Authority (Middlesbrough Council) to submit their preferences for the Primary School they would like their child to attend.
Your child will NOT be automatically allocated a school place you will have to apply for a place.
Parents are invited to submit a preference for a place in a primary school reception class in the November of the academic year in which the child turns four.
If your child currently attends our school Nursery, we will forward your child's details to the Local Authority to enable them to send out your application pack. Please note that a place in our school Nursery does not guarantee a place in our School, also you must apply for a reception place even if your child already attends the schools Nursery.
If your child is not attending a school nursery, you need to contact the Admissions Team to supply them with your child's details in November so an application pack can be issued.
Admission to Years 1-6
If you have moved address and wish to apply for a school place near to your home address, please contact the Admissions Team.
From time to time there may be other reasons for a parent wishing to transfer their child's school. In the first instance, parents should consult with the Head Teacher of the child's present school with a view to resolving any problems.
Where a transfer involves admission to a community school, the Local Authority will consider the request on its merits. Priority for admission when considering such requests will be given to pupils who meet the admissions criteria of the school concerned. The criteria are set out in the Primary and Secondary Education in Middlesbrough booklet.
Contact Details
School Admissions
Middlesbrough Council
PO Box 55
Civic Centre
Middlesbrough
TS1 9FZ
Admissions and Appeals Enquiries: Telephone – 01642 201890 / 201889 / 201856
Helen Oliver
Senior Admissions Officer
School Admissions
Telephone 01642 201889
Christopher Rumsey
Admissions Officer – Transitions
School Admissions
Telephone 01642 201890
Email: schooladmissions@middlesbrough.gov.uk
Website: www.middlesbrough.gov.uk/schools-and-education/school-admissions/contact-school-admissions
If our school is unable to offer your child a place, you can appeal against the decision.
Ethnic Minority Achievement Team
The Ethnic Minority Achievement Team offers support with completing school admission forms and educational assistance. The team provides support for new arrivals to Middlesbrough, Traveller, fair and circus pupils, and those for whom English is an additional language.
The Ethnic Minority Achievement Team are located in Newport Community Hub and always welcome enquiries.
Phone: 01642 201881
Visit: Newport Community Hub, St Paul's Road, Middlesbrough, TS1 5NQ