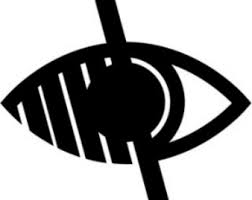 School Meals
Universal Infant Free School Meals. All Reception, Year 1 and Year 2 children may have a free school lunch. We would still ask that you make an application for free school meals so that if we should need to issue vouchers and you qualify under benefits related free school meals, you would not miss out.
Some children still choose to bring a packed lunch or go home. We ask that whatever the children decide – go home / stay / have a packed lunch –they continue to do so for a period of a half term. At the end of that time they may change if they wish and you must complete a form at the school office. Lunches MUST be paid for in advance.
If your child has a packed lunch send it in with your child in a container with a lid that is easily opened. As we cannot take responsibility for damaged lunches, we ask you to send unbreakable containers for liquids. We ask that children do not bring sweets as part of their lunch. The school tries promotes healthy eating and has a no sweets policy. Please do not bring packed lunches during the morning and ask the office staff to deliver them.
As supervision is only provided for children who stay to lunch, we ask that children who go home follow the opening time guidelines. Home dinners pupils should come back 10 mins before the bell. All Reception, Year 1 and Year 2 children are entitled to free school meals. Some KS2 children are also entitled to a free meal. We work with Middlesbrough Council Free school Meals Team who will tell you if your children are eligible. You can collect a Free School Meal application from school reception or from the link below. Please return completed forms to the school office.
Free School Meal Application Form
Information on eligibility for Free School Meals:
The school receives extra money for the education of those KS2 children receiving free school meals. Please follow the links above to register your children's entitlement for free school meals.
The kitchen provides a range of hot and cold courses, and an exciting salad bar, as well as a variety of puddings, yoghurts and fruit. We have a cafeteria system where children choose what they want to eat. The canteen provides meals for children needing special diets, for religious or health reasons. Please let us know if your child has special requirements. The menu below will tell you what is Halal, suitable for Sikh/Hindu or Kosher.
SCHOOL DINNER MONEY PRICE INCREASE
Paid School Meals: Middlesbrough Council have increased the cost of a school meal to £2.10 with effect from Thursday 2nd September 2021. Lunches must be paid for on a Monday and will be £10.50 per week from September 2021.