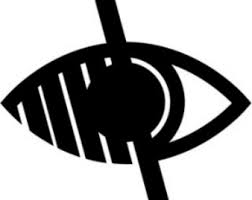 School Gateway and Online Payments
What is School Gateway?
School Gateway is a portal (available on APP and website) for communications from Breckon Hill Primary School. It provides a single point of contact that allows a parent to receive messages and letters, pay online for school dinners, breakfast club and afterschool clubs. Breckon Hill is a cashless school and parents need to register at www.schoolgateway.com with their mobile number and email.
We actively encourage our parents to sign up for a School Gateway account to communicate more efficiently and directly with you, whilst allowing parents to have the ability to communicate back to school. We will notify you by APP or email when new items such as school trips or events are taking place and other school news.
How do I activate a School Gateway account?
Simply follow the 4 step set up guide to activate a School Gateway account:
Visit the website:  www.schoolgateway.com
Select 'NEW USER' tab. Enter the email address and mobile number that your school contacts you on and press the "SEND PIN" button. You will then be sent a 4 digit PIN number by text message.
Now select "EXISTING USER" on the login page, re-enter your email address and the 4 digit PIN, then click 'Login' and your account will be activated for you. The email address you enter must match the one registered with your school.
If you forget your pin, click on "forgotten your PIN" You will then be sent a new PIN number by text message.
What if I am unable to log in/activate a School Gateway Account?
If you have trouble logging in, it may be because the school does not have your current email and mobile phone number on record. Please contact the school office who can check school have the correct contact information on school records.
Payments: How Do I Pay?
When logged into the website you will see "Payments". Please contact school office if this option is unavailable.
The payment method is Instant Bank Transfer, and is set up on the School Gateway website when you make the first payment. (NOTE: For security, bank details for first payments are set up on the School Gateway Website only.)
Log in to www.schoolgateway.com
Click on "payments"
Add the amount to pay & select "add to basket"
Click "View Basket"
Click "Checkout"
Enter your bank details: "Account Holder Name, Sort Code & Account Number" & tick box to confirm you are the account holder. Then click "Checkout"
On the next screen, please check your bank details are correct and click "Submit"
On the next screen review your payment amount and click "Make Payment"
You will shortly receive email confirmation for the payment made.
After the setup and first payment is complete, you can make future payments via the School Gateway APP.
SchoolGateway APP available to download
The APP for 'School Gateway' is available to download from the app store (Android and iPhone). The APP shows the same information as the website and is user friendly to make payments. (NOTE: For security, your bank details for first payments are entered on the School Gateway Website, you may use the APP for subsequent payments.)
App Store: https://itunes.apple.com/gb/app/school-gateway/id596039615?mt=8
Google: https://play.google.com/store/apps/details?id=com.schoolcomms.sga&hl=en_GB