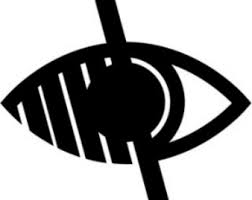 English
English at Breckon Hill Primary School
Curriculum Intent
"A high-quality education in English will teach pupils to speak and write fluently so that they can communicate their ideas and emotions to others and through their reading and listening, others can communicate with them. Through reading in particular, pupils have a chance to develop culturally, emotionally, intellectually, socially and spiritually. Literature, especially, plays a key role in such development. Reading also enables pupils both to acquire knowledge and to build on what they already know. All the skills of language are essential to participating fully as a member of society; pupils, therefore, who do not learn to speak, read and write fluently and confidently are effectively disenfranchised."
The National Curriculum 2014
It is our intent Breckon Hill to provide pupils with a high-quality education in English that will teach pupils to speak, read and write fluently.
Phonics will be emphasised in the early teaching of reading to beginners when they start our school, whatever age.
We want our children to be able to:
read with confidence, fluency and with good understanding
acquire a wide vocabulary
understand grammar and use grammar correctly in speech and writing
write clearly, accurately and coherently, adapting their language and style in and for a range of contexts, purposes and audiences
use discussion in order to learn; develop their own voice and opinions and communicate them with others
be competent in speaking and listening.
Curriculum Implementation
As you would expect Reading and Writing is taught daily. Our phonics and reading page will give more detail. We have adopted the Talk for Writing approach to ensure all our pupils are able to quickly join in with the process of writing. Talk for Writing is powerful because it enables children to imitate the language they need for a particular topic orally before reading and analysing it and then writing their own version. 3 stages in Talk for Writing are:
Stage 1 – Imitation
Stage 2 – Innovation
Stage 3 – Independent Application
We are working with Selby Primary School who are a Pie Corbett Talk for Writing training school to develop this approach at Breckon Hill.
Curriculum Implementation – Reading
In Reception and Year 1 we take a shared reading approach using a scheme called Reading Rocketeers. This approach is also used to boost levels of attainment for those who may still be working towards expected reading standards from Y2 upwards, each book encourages learners to both understand and apply core reading skills.
We use a guided skills-based programme Reading Explorers from Y2 which aims to develop key reading & study skills.
We teach children to read through variety of genres, both fiction, non-fiction and poetry which encourages children to access, interpret and understand what they are reading. Children experience a daily reading lesson.
This approach promotes the child's knowledge and understanding of authorial intent and gives the reader the chance to speculate on the tone and purpose of each text, as well as to consider its wider themes and audience.
The core reading skills we teach are:
o The Retrieval of specific information
o Vocabulary Development: Word Knowledge & Word Choice
o Inference, including Deductive Reasoning
o Evaluative & Summative Assessment of text
o Study Skills that promote wider independent study
All staff have been trained in this approach and we continue to invest in support days to ensure consistency and to ensure staff are supported well.
Reading scheme
We use a programme called Accelerated Reader once the children have developed decodable skills through their phonics knowledge.
What is Accelerated Reader (AR)?
AR is a computer program that helps teachers manage and monitor children's independent reading practice. Your child picks a book at his/her own level and reads it at his/her own pace. When finished, your child takes a short quiz on the computer – passing the quiz is an indication that your child has understood what has been read. AR gives both children and teachers feedback based on the quiz results which the teacher then uses to help the child set targets and ongoing reading practice.
All children throughout the school will need to have their reading books in school every day alongside their reading record books where they will record their progress and targets.
Please follow the link below to the AR parent's guide for more information.
Curriculum Impact
Reading and writing are assessed and developed through the use of termly assessment tasks and ongoing formative teacher assessment. This information is tracked termly and is essential for teachers and senior leaders to analyse children's progress and plan for those children needing specific support which is done through our pupil progress meetings.
The impact of the curriculum is monitored by the subject leader, the English team and senior leaders and evidenced in an annual portfolio. The whole staff are encourage to reflect on their practice to ensure consistency of provision throughout the school.