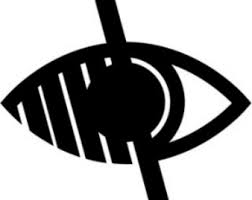 History
Curriculum Intent
"A high-quality history education will help pupils gain a coherent knowledge and understanding of Britain's past and that of the wider world. It should inspire pupils' curiosity to know more about the past. Teaching should equip pupils to ask perceptive questions, think critically, weigh evidence, sift arguments, and develop perspective and judgement. History helps pupils to understand the complexity of people's lives, the process of change, the diversity of societies and relationships between different groups, as well as their own identity and the challenges of their time."
The National Curriculum 2014
We want children to:
gain a coherent knowledge and understanding of Britain's past and that of the wider world
be curios to know more about the past
ask questions and develop their critical thinking skills
begin to understand the complexity of people's lives, the process of change, the diversity of societies and relationships between different groups
gain a sense of their own identity within a social, political, cultural and economic background.
Because of this, we feel it is important for the subject to be taught discretely as well as incorporated within other curriculum subjects such as English and Art.
Curriculum Implementation
Our History curriculum includes topics for all children from Year 1 to Year 6.
Process for teaching history throughout school should include:
Begin with action timeline that should include add-ons from previous years teaching/ start with learning the basic timeline so that it is known by the time the history topic begins. By doing this, we are using timelines as a teaching strategy that can help students construct an understanding of historical events over time, even the youngest students. Literature can be used to show, model, and help children develop concepts about time, continuity, and change in social studies as a basis for developing timelines.
Use artefacts as a WOW to the start of a topic as well as throughout the topic. This will encourage the children to become history detectives by getting them to think about what the artefact is for, where it is from and how old it is. Artefacts help pupils question and understand the past.
Outreach intervention: inviting people into school to talk about; demonstrate or re-enact aspects or periods in history has the effect of bringing history alive to the children and provides them with a more visual view of the topic they are covering.
Use of ICT to support learning and make the curriculum accessible for everyone.
End the topic with the adapted action timeline so that the children know where their topic fits in history and in relation to other episodes in history.
Curriculum Impact
It is our aim that the history curriculum equips children with key knowledge and skills set out in the National Curriculum.
History is assessed and developed through the use of Foundation Subject Formative Assessment and tracked twice a year.
The impact of the History curriculum is monitored by the subject leader and evidenced in an annual portfolio.
History websites
Topmarks link
One hundred objects from Museums across the UK to inspire students link
BBC History for Children link