Rights Respecting School
Well done Breckon Hill! We have been awarded our Level 1 Rights Respecting Schools Award by the UNICEF ambassador who came to assess our work on Children's Rights in school. The school council took her round and explained how the children knew about their rights and what difference that made in our classrooms.
Here is our Level 1 Logo!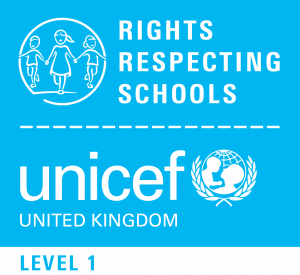 We have achieved our first certificate and can now use the logo below!

Breckon Hill Primary School is working towards accreditation for the award of Rights Respecting School. This award demonstrates our commitment to ensuring children have access to fair and equitable practice and celebrating diversity and equality across our organisation. The best interests of the child are and remain our top priority in all that we do.
The Unicef UK Rights Respecting Schools Award (RRSA) supports schools across the UK to embed children's human rights in their ethos and culture. The award recognises achievement in putting the UN Convention on the Right of the Child (UNCRC) at the heart of a school's practice to improve well-being and help all children realise their potential.
The award is based on principles of equality, dignity, respect, non-discrimination and participation. The initiative started in 2006 and schools involved in the Award have reported a positive impact on relationships and well-being, leading to better learning and behaviour, improved academic standards and less bullying.
Our children have been learning their rights through song. UNICEF song children's rights These are the rights of every boy and girl