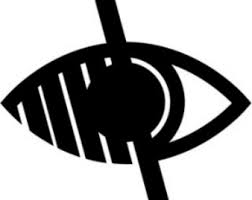 Uniform
Uniform Policy
The Governing Body of Breckon Hill Primary School has a uniform policy which is detailed below. All our children come to school in a uniform that was agreed in consultation with parents and the wearing of our school uniform is in the Home School Agreement signed with each family.
School uniform is required to be worn by all children who attend school. Children should wear:
White polo shirt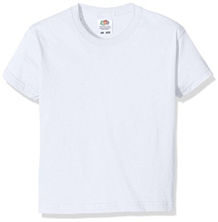 Blue Sweatshirt or Cardigan
Black trousers/skirt/dress/shorts/checked dress (summer)

 
Black shoes

Black tights 
Your child will need a school bag, a PE bag and a water bottle for school.
P.E
For P.E. your child must change into a different set of clothes for hygiene and safety reasons.
Your child will need to wear:

White T-shirt

Black Shorts
Trainers/Plimsolls – Pull-on P.E. shoes are best for small children.
Children who do not have P.E. kit will have to take off their outer clothes, shoes and socks to enable them to join in the lesson. For safety reasons, no earrings or other jewellery should be worn during PE lessons or in school generally.
Your child's kit should be kept in a named drawstring p.e bag which can be easily hung on a peg.
Where to buy uniform
We do not sell uniform from school. Our supplier, Lollipops, sells all of our embroided uniform. From there, you can buy:
Sweatshirt with school logo
Cardigan with school logo
White polo with school logo
Reversible jacket with school logo
Checked blue school dress
White t-shirt with school logo
PE Shorts
PE Bag
School Bag
We recommend buying School jumpers and cardigans from Lollipops as they come embroided with the school logo.
You can order uniform by simply going into Lollipops. (They carry stock all year round) If you know what size you need for your child, you can call the store with your order and make payment over the telephone or collections can be picked up from the store.
During August collections can only be made in store on a Sunday or you can have your order home delivered on a Wednesday or Friday for a small charge.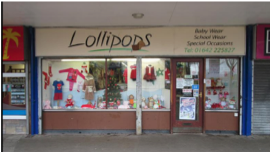 You can find Lollipops at:
Lollipops
20 Norfolk Place
Berwick Hills
Middlesbrough
TS3 7PA
There are also many shops that stock school uniform such as: ASDA, Tesco and Sainsbury's.