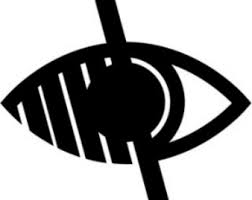 Pupil Premium Policy and Provision Plan
Principles
We ensure that teaching and learning opportunities meet the needs of all of the pupils.
We recognise the work of research such as that produced by the Sutton Trust and Ofsted and use its findings to enhance pupil learning outcomes.
We ensure that appropriate provision is made for pupils who belong to vulnerable groups, this includes ensuring that the needs of socially disadvantaged pupils are adequately assessed and addressed.
In making provision for socially disadvantaged pupils, we recognise that not all pupils who receive free school meals will be socially disadvantaged.
We also recognise that not all pupils who are socially disadvantaged are registered or qualify for free school meals. We reserve the right to allocate the Pupil Premium funding to support any pupil or groups of pupils the school has legitimately identified as being socially disadvantaged.
Pupil premium funding is allocated following a needs analysis to identify priority classes, groups or
individuals. Funding and resources are always limited which means that not all children receiving free school meals will be in receipt of pupil premium interventions at one time.
Provision
The range of provision the Governors may consider include:
Reducing class sizes thus improving opportunities for effective AfL and accelerating progress.
Providing small group work with an experienced teacher focused on overcoming gaps in learning
1-1 support
Additional teaching and learning opportunities provided through learning mentors, trained TAs, external agencies and school residentials.
Our work through the pupil premium is aimed at accelerating progress moving children to at least age related expectations. Initially this is in Literacy and Numeracy.
The Governors of the school publish information on how they have used their Pupil Premium Grant to address the issue of 'narrowing the gap' for socially disadvantaged pupils and have identified the following barriers to learning seen at different times at Breckon Hill.
Children who need support to learn English as an additional language.
Children who have physical disabilities. and or medical needs
Gifted and talented children who need stretching activities to develop learning.
Children who are at risk of disaffection or exclusion.
Children who are from socially disadvantaged and deprived families.
Children who are from families who are seeking asylum.
Children who are the victim of neglect and/or physical, emotional and sexual abuse.
Children suffering from emotional and mental health issues.
Children with moderate/severe or specific learning difficulties.
Children with complex needs.
Children with a diagnosis such as autism, ASD, ADHD, foetal alcohol syndrome.
Children with genetic conditions such as Down Syndrome.
Children who do not attend school regularly.
Children who take long holidays abroad.
Children who move school during their school years.
Children of parents/carers who do not engage with school.
Gender differences with some subjects
Minority ethnic/faith groups where cultural differences affect their experiences outside school
Looked After Children.
Pupil Premium Grant (PPG) Allocation for 2018/2019: The Governors have targeted the PPG to,

Pixl subscription
3 Pixl teachers working in Y6, Y5 and lower KS2 targeting specific children at risk of not achieving ARE
Reading Plus IT programme
Intervention groups led by teachers and teaching assistants
After school small group tuition
Additional TAs in Reception classes
Homework club
DIRT – Dedicated time for teacher/pupil feedback
Support the costs of residential and Education Visits to ensure all children can attend and therefore enhance their experiential curriculum.
Specialist visitors to the school to provide curriculum support and therefore enhance the curriculum.
Beanstalk readers