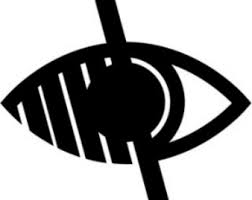 Physical Education
PE at Breckon Hill Primary School
Curriculum Intent
''A high-quality physical education curriculum inspires all pupils to succeed and excel in competitive sport and other physically demanding activities. It should provide opportunities for pupils to become physically confident in a way which supports their health and fitness. Opportunities to compete in sport and other activities build character and help to embed values such as fairness and respect.''
The National Curriculum 2014
The intent of our PE curriculum is to deliver a curriculum which is accessible to all. That it will maximise the development of every child's ability and achievement in the area of PE enabling them to know more about physical activity and keeping healthy, remember more about the physical activity they participate in and learn about and understand how to use and apply this knowledge to impact upon their own physical activity, participation (including in competitive settings) and healthy lifestyle. We aim to deliver high-quality teaching and learning opportunities that inspire all children to succeed in physical activities.
Curriculum Implementation
It is important we consider all areas that may impact on pupils' positive engagement with PE.
Clear and comprehensive scheme of work in line with the National Curriculum.
In PE, children will study four areas of sport. These include: Gymnastics,
Athletics, Games and Dance.
Within PE lessons, children will adopt skills they can apply to competitive situations many different outdoor activities.
PE Kit
Children have access to a PE Kit purchased by school annually.
Access to experts
The school employs 1 full time sports coach
Over the period of the year / key Stage children will have opportunities to work with PE experts.
Inter Events
Children will have access to competing against pupils from other schools.
Displays
Display in school will celebrate and engage involvement in PE in and outside of school.
Extended Schools (out of school clubs)
Children will have access to PE outside of the school day.
Curriculum Impact
PE is assessed and developed through the use of Foundation Subject Formative Assessment.
The impact of the PE curriculum is monitored by the subject leader and evidenced in her annual portfolio. The detailed Sport Premium Report evidences how the funding received is located.
Our overarching aim is that the PE Curriculum excites, motivates and promotes sport, healthy living and exercise for life for all of our pupils.
We want children to:
achieve age related expectations in PE.
enjoy sport and will seek additional extra-curricular activities both school and external to school related.
Participate.
I Sports Wall
ISportsWall was developed by Teesside company Amazing Interactives Ltd, based on Teesside Industrial Estate. The company was able to work closely with the schools to ensure the content was linked in to the current curriculum. This partnership led to the development of a custom quiz builder allowing both teachers and pupils to create their own content for the system.
The children have lost so many valuable experiences. For us we have a sports' week in school which is a really big event and although this cannot be replaced, ISportsWall has enabled children to have lots of opportunity to exercise, learn and have fun!